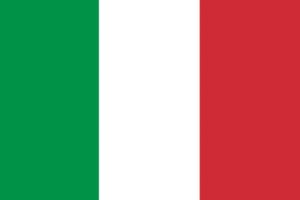 I cani e gli animali in genere, sono sempre stati presenze importanti nella mia vita. A circa 20 anni acquistai un pastore tedesco che ho tanto amato, e che mi è stato vicino per moltissimo tempo. Durante i miei studi, nelle lunghe giornate sui libri, lui era sempre lì accanto a me.
Lo Yorkshire Terrier entra nella mia vita nel 1994 con la dolce Mimì, ma è solo nel luglio 2004, con l'arrivo del mio adorato Qoccle's Magic Inlay, "Zizù", che comincio a coltivare il sogno di un allevamento tutto mio.
Io e "Zizù" abbiamo affrontato insieme le prime esposizioni, i lunghi viaggi, le sconfitte ma anche le molte vittorie.
Zizù ottiene infatti vari titoli (Giovane Promessa Enci, Campione Internazionale, Campione di Serbia e Montenegro): ne sono tanto orgogliosa!.
In seguito arriva Qoccle's Valentina, dolcissima femmina che ha reso il mio sono realtà: ecco arrivare i primi cuccioli.
Nell' Ottobre 2006 acquisto quindi Silky Diamond's Exclusive Right ovvero "Giannino", un cane con carattere e temperamento da vero terrier e con una bella struttura: Giannino prosegue il cammino di Zizù regalandomi subito il titolo di Giovane promessa ENCI.
In febbraio 2007 da Padeborn, Germania, arriva nel mio piccolo allevamento "Angel", Galaxy Angel of Padawi's, una bella femmina con struttura molto forte e carattere festoso e giocoso.
Dalla Francia nel 2010 arriva " Cerruti de la Pam 'Pommeraie" e a seguire Goutte De Rose de la Pam'Pommeraie.
Ecco come nasce il mio allevamento "ALEMAT'S". Ho avuto la soddisfazione di avere decine di campioni di bellezza tra i miei cani
Da alcuni anni coinvolgendo anche mio marito abbiamo iniziato ad allevare il Cocker Americano ricevendo numerose soddisfazioni nell'ambito delle manifestazioni cinofile
Lo scopo del mio allevamento è diretto alla selezione della razza Yorshire Terrier seguendo attentamente e scrupolosamente le indicazione dello standard di razza nonchè i commenti sullo standard degli esperti e a garantire la salute e l'equilibrio psichico dei soggetti allevati. Negli ultimi anni ho intrapreso, con grande entusiasmo, la strada di Giudice di Esposizione di Bellezza ENCI che mi ha aiutato molto a crescere anche come allevatore.
Ringrazio tutte le persone che a vario titolo mi hanno aiutato in questo percorso che è parte integrante della mia vita.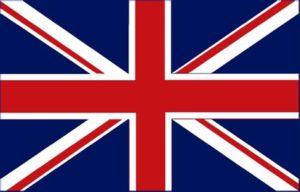 Dogs, and animals in general, have always been an important presence in my life.
When I was around 20, I bought an Alsatian. I really loved him and he stayed with me for a very long time. During my studies, when I spent long days buried in my books, he was always there beside me.
The Yorkshire Terrier entered my life in 1994 with the sweet Mimì, but it was only in July 2004, when my beloved Qoccle's Magic Inlay, "Zizù" arrived, that I started to cherish the dream of a breeding of my own.
"Zizù" and I faced together the first exhibitions, the long journeys, the defeats, but also many victories.
As a matter of fact, Zizù obtained many titles (Young Promise ENCI, International Champion, Champion of Serbia and Montenegro): I am really proud of him!
Later on Qoccle's Valentina arrived, a sweet female that turned my dream into reality: here came the first puppies.
In October 2006 Silky Diamond's Exclusive Right, or "Giannino" joins the family. He is a dog with a real terrier temperament and a beautiful structure: Giannino followed the path traced by Zizù and immediately obtained the title of Young Promise ENCI.
In February 2007 "Angel", Galaxy Angel of Padawi's, arrived at my little breeding from Germany, a wonderful female with a very strong structure and a merry and playful character.
In 2010 "Cerruti de la Pam 'Pommeraie" arrived from France and then Goutte De Rose De La Pam' Pommeraie arrived from the same breeding.
Here is how my breeding "ALEMAT'S" was born.
I had the satisfaction of having dozens of Beauty Champions among my dogs. For some years now, also involving my husband, we have started to breed the American Cocker also, receiving many satisfactions in dog Shows.
The purpose of my breeding is directed to the selection of the Yorshire Terrier breed following carefully and scrupulously the indication of the breed standard as well as comments on the standard of the experts and to guarantee the health and the psychic balance of the bred subjects.
Recentely, I have undertaken, with great enthusiasm, the way of ENCI Show Judge, that has helped me a lot to grow also as a breeder.
I thank all the people who helped me along this path, which is an integral part of my life.